When I was young I never needed anyone, opps!!! What I meant to say was I used to experiment with my hair all the time, mainly down to my lovely friend Claire who is a hairdresser. Think my fave was prob when she did all the underneath of my fringe in pink.... (even if did result in me getting chased around Thailand for being the 'pale girl with funny hair')
As you may or may not know, I am currently living in London, the city that never sleeps, one of the fashion capitals of the world, blah blah blah get to the point I hear you say... Well basically you can wear your clothes/hair whatever way you like in this huge city and you will not look out of place, you will not receive funny looks. Therefore I ask myself, why the hell do I still have 'plain' hair at the moment, surely this is the time to get out the bleach and colors and have a bit of fun with my hair.
I'm a huge fan of the 'ombre' look but my hair refuses to grow to any length long enough to pull these off, boo!!!!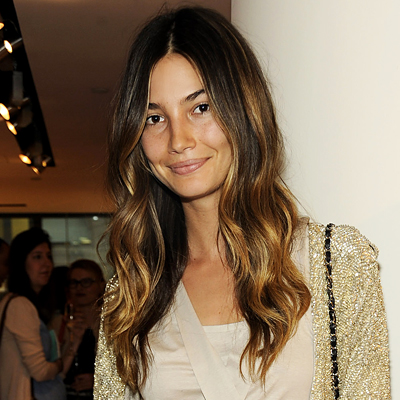 Also a huge fan of dip dyed hair, ahhhh to have long locks!!!
So after having a wee read in the Evening Standard I saw that one of the latest trends is dip dying your fringe!!! So ha take that long hair I don't need you to be cool, I can bleach up my fringe and do it whatever color I like... But am I brave enough!!!! Really I'm not to sure, I really like the idea of having a different color fringe than the rest of my hair, but whether I would go the whole hog I don't know!!!
Oh I'm enthused again whilst writing this!! I may get on to Claire again and go for the pink in the underneath layer again, and ease myself in to it!!!
Anyone else loving these hair do's?? If so will you be dying your fringe?? Or if you have lovely luscious locks will you be dipping them a diff color??